ANNOUNCEMENT!!
BORN: FEBRUARY 10, 1998
DAM: CH. CRISANDI'S
WHITESHADOW CHI CHI
SIRE: CH. WHITESHADOW'S
ASTI SPUMANTE
5 MALES 3 FEMALES
HERE THEY ARE THE NEW BABIES!!
(PHOTOS TAKEN MARCH 7TH, THANKS PAUL!)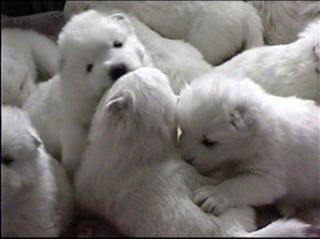 MOM FEEDING THE BABIES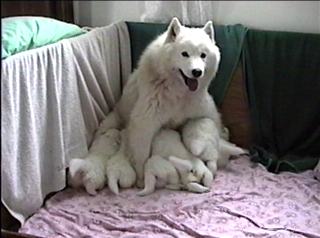 NOT MUCH ROOM TO SPARE THESE DAYS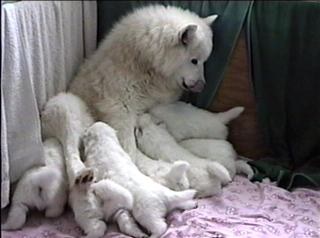 SAMBUCA (GRANDMA) AND THE BABIES (PEOPLE ASK IF SAMOYEDS ARE GOOD WITH CHILDREN,THE HUMAN BABY IS MY SON'S GODCHILD, CODY AVERY AUBIN, BORN DECEMBER 30, 1997, JUDGE FOR YOURSELF)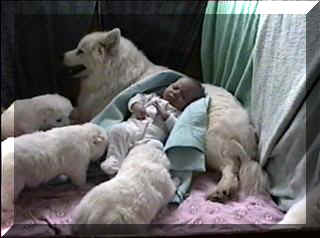 SAMBUCA'S EXCELLENT MATERNAL INSTINCTS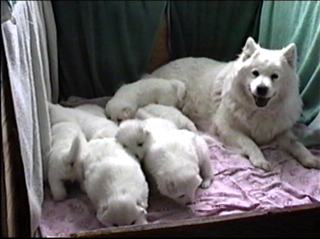 RARE SIGHT! ANOTHER FEMALE BABYSITTING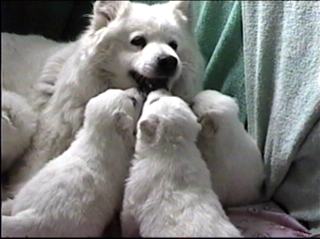 "LOOK WHAT TEETH CAN DO!!"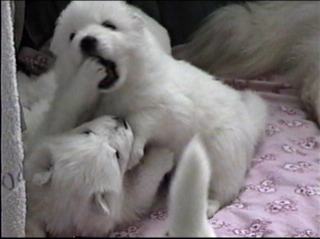 "GRRRRRRRRR YOU ARE COMING WITH ME!!"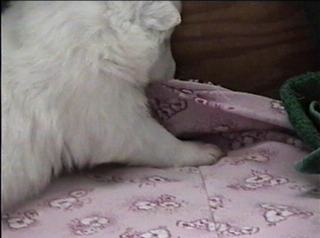 "HEAD COUNT, WHO'S MISSING??"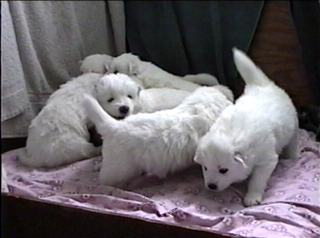 QUIET MOMENT AWAY FROM THE PACK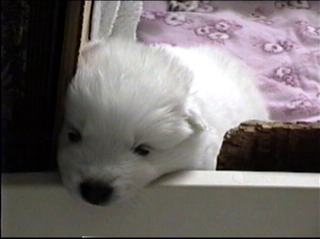 "MMMMM WONDER WHAT I CAN DO NOW??"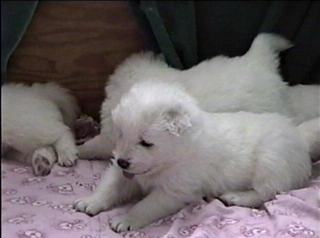 "GOOD JOB CHI CHI, THANK YOU!!"