THERE IS A STORY BEHIND THE LITTER THAT WHISKEY JUST HAD AND IT GOES LIKE THIS....
ON JULY 20TH WE LOST OUR OLD DEAR SAMBUCA AND THAT SAME DAY WHISKEY CONCEIVED THIS LITTER....
NEARLY NINE YEARS OF AGE I COULD ONLY HOPE SHE WOULD CATCH AND THAT SHE WOULD DELIVER SAFELY....
THEN WITH THIS BEING A CLOSE LINE BREEDING WITH SAMBUCA THE GRANDMOTHER ON BOTH SIDES AND GREAT GRANDMOTHER ON THE OTHER SIDE....
I COULD ONLY HOPE FOR A SAMBUCA-LIKE BABY TO HELP FILL THE GAP IN OUR HEARTS....
ONLY FOUR BABIES AND THREE OF THEM BOYS....
BUT ONLY ONE LITTLE GIRL COULD HOPE TO COME TO BE A SWEET REMINDER OF OUR OLD SAMBUCA....
I PRESENT TO YOU WHITESHADOW'S SPIRIT OF SAMBUCA!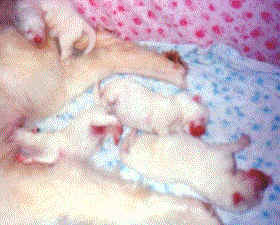 2LBS. AT BIRTH SHE STOOD OUT FROM THE REST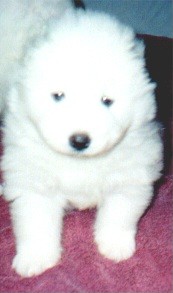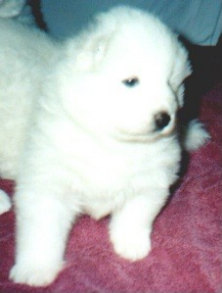 SPIRIT AT ALMOST 4 WEEKS OF AGE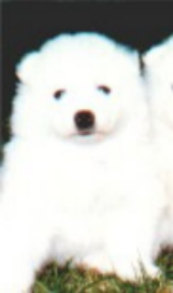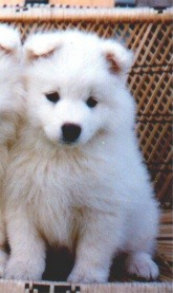 SAMBUCA AT 4 WEEKS SAMBUCA AT 8 WEEKS


Sambuca Spirit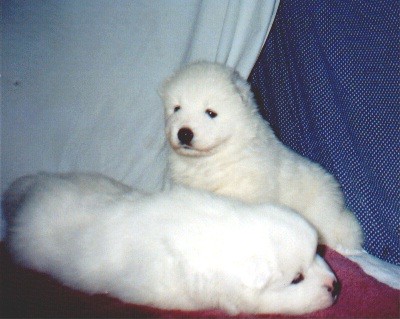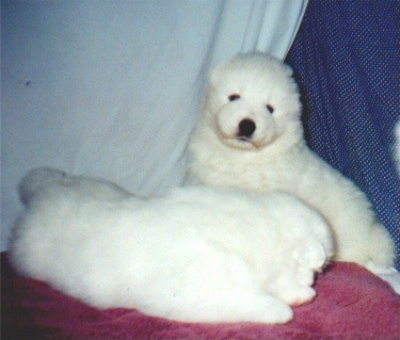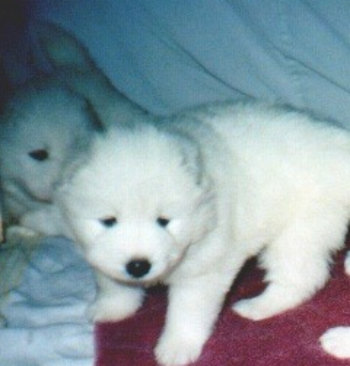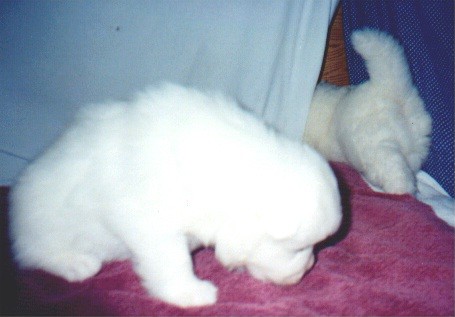 THAT'S ALL FOLK'S - I'M OUT OF HERE - NAP TIME